BTS held their first concert ever in the Middle East for their Love Yourself Speak Yourself Tour.During the concert, even locals couldn't help but falling in love with BTS V. Several Saudi Arabians were spotted asking who was the one with the green mic.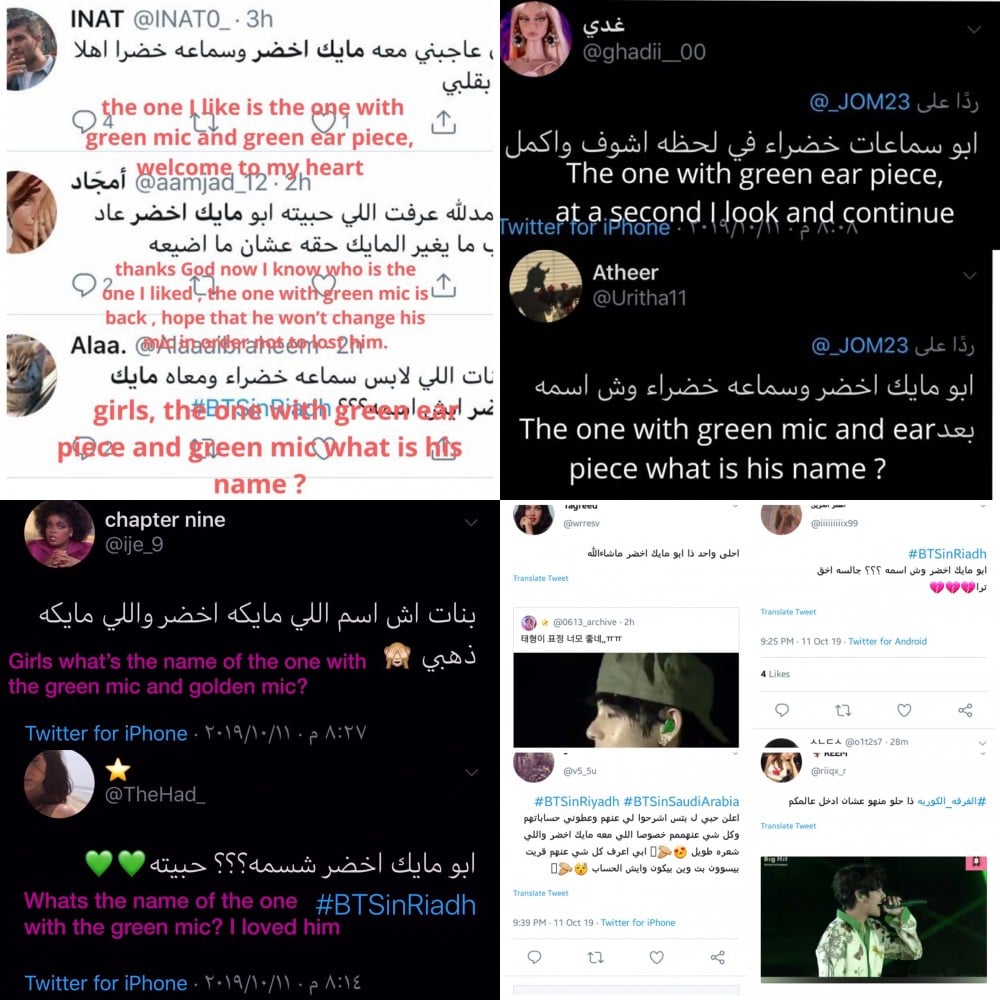 It became such a hot issue that The one with green mic trended on United Arab Emirates
and Taehyung also trended on United Arab Emirates. Are we surprised ?
BTS V delivered, like always, an amazing performance. It was then with no surprises, that Singularitytrended Worldwide. It's not even the first time it did. Singularity trended Worldwide too when BTS held their first stadium concert at Citi Field and their biggest capacity of stadium so far, Wembley.

That was an amazing night. BTS V  trended in more than 37 countries with seven different entries keeping the blue bird application in the storm.
He also trended in a Korean forum (although it's not a new thing), theqoo 1st post, 2nd post, after his Fake Love intro where he looked like  a shinigami.